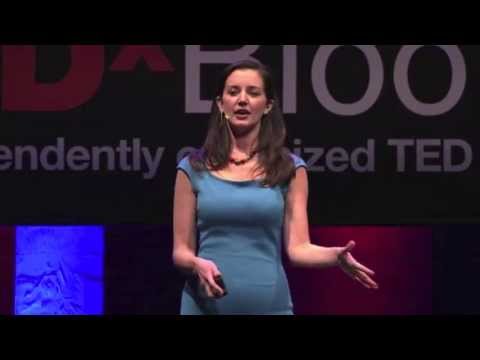 The Unfaithful Housewife →
Jane Goodall Digs Leaves →
Always. Neruda. →
Always I am not jealous of what came before me.  Come with a man on your shoulders, come with a hundred men in your hair, come with a thousand men between your breasts and your feet, come like a river full of drowned men which flows down to the wild sea, to the eternal surf, to Time!  Bring them all to where I am waiting for you; we shall always be alone, we shall always be you and I alone...
All in Your Head: Not Everything Is About You →
An Attempt At Jealousy →
The Way We Were Made →
Are All the Break-Ups in Your Poems Real? →
Marina Abramovic & Ulay Reunite at The Artist is... →
Amanda Palmer's It Takes a Village TED talk thanks →
Men & Happiness: Grant Study →
So There's Me, Bloomington, and this Sense of...
"Regular maps have few surprises: their contour lines reveal where the Andes are, and are reasonably clear. More precious, though, are the unpublished maps we make ourselves, of our city, our place, our daily world, our life; those maps of our private world we use every day; here I was happy, in that place I left my coat behind after a party, that is where I met my love; I cried there once, I was...
Watch
I found this today on my computer - video I didn't even know existed of me with Dr. Ruth doing a book signing in Chicago a couple of years ago. I had to strip the audio and replace with music because otherwise you could hear people giving/spelling their names, etc. Fun evening. 
Kurt Vonnegut, Technology, and Carol out in...
One of my Twitter followers was kind enough to email the following to me which is said to be from Kurt Vonnegut, Harpers Magazine, September 1996, Page 26. But Andy (from Twitter) tells me it's from an interview in Technology Magazine from 1995. I don't know who's right but I know that it's great. And that I'm grateful to Andy for sending it my way. UPDATE:...
tapping feet
Last night, a few of us went to hear a wonderful night of jazz music as part of the IU Presidential Concert at the MAC. My eyes were drawn, over and over, to pianist Alan Pasqua. Music or joy or feeling or something flowed through his body and out through his right foot, which tapped and danced under his piano stool.  This morning I was out running with my dog and thinking about the dancing,...
"for there is nothing heavier than compassion. Not even one's own pain weighs so heavy as the pain one feels with someone, for someone, a pain intensified by the imagination and prolonged by a hundred echoes."  ― Milan Kundera, The Unbearable Lightness of Being
Times have changed.
I haven't used my Tumblr in ages but now, looking back, I'm surprised at how much life has changed since I last posted in the Fall.  The dog I worried about not having enough space or energy for? We adopted her days later and she is one of the best decisions I've ever been a part of. Little Jezebel is my heart and my wonderment.  Other things have changed, too: I've...
Watch
I just got a new sex toy in the mail and, because I am going out of the country tomorrow for almost a week in order to attend a conference, I didn't have time to film and edit a more sophisticated video about this vibrator. However, I wanted to tell you all about it ASAP because I think the Fairy Mini Wand vibrator is terrific. It's easy to clean, has multiple speeds (from very mild to...
Discovering Love
The other day I wrote about feelings of discovery, a post I enjoyed writing and - even after it went live - thinking about. It's something I keep thinking about maybe because we're on the cusp of a seasonal change, only a week+ away from turning into Fall and all that entails. I've been thinking about what it felt like to start school in what felt like the Fall - my first...
Thinking of New Hampshire...
…after looking at some Fall dresses online the past few days, I can't help but think of being in New Hampshire in the Fall, getting ready to start my senior year of high school and wondering what lay in store. How did I ever think that 17 was "old"?
Love Story →
Even though I am probably not exactly in her target demo (or am I?), min 2:45 to about 3:00 get me every time.
Heartbreak, loss, grief and sex
Check out my recent post on sex and love after heartbreak and loss. This one was a difficult and very personal one for me to write, but it was one of those that simply had to be written. It stemmed from a dinner I had several weeks ago with a woman who had recently lost her mother. Though I barely knew her, our conversation took the kind of turn that conversations only take when you've been...
Sexual fantasies can be fun
Check out my new blog post about using sexual fantasies to increase desire. It doesn't matter whether it's just you or whether you have a partner. See how fantasies might perk up your imagination a bit or help you get into the mood. [MySexProfessor]
Strange bedfellows →